About this hostel
Utrecht is the ideal location for a city break with friends, or a few days away with the family. And our hostel is ideally located on the most bustling and famous square in town, The Neude!
Read more about this hostel
In the hostel
You can book shared or private rooms in this hostel. Each room has its own shower and toilet. On the first floor of this hostel, you will find The 5th: This is the place to be for exceptional food, beverages, work, study, or if you just want to chill. We regularly organise awesome events and sustainable activities.
You'll also find our menu full of local organic produce: from rejected fruit to cookies made from beer production leftovers.
Show less
Stayokay Utrecht Centrum
Brand new and in the centre of Utrecht
https://www.stayokay.com/en/hostel/utrecht-centrum
Check-in 14:00
Check-out 10:00
Neude 5,
3512 AD
Utrecht
Route
What to expect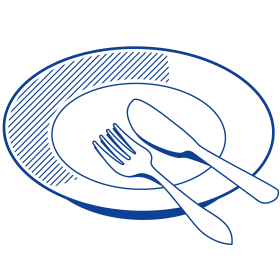 Restaurant & Bar

City centre

Bicycle Rental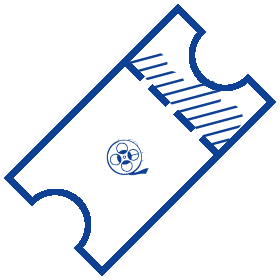 Ticket sales
Free WiFi
Luggage storage
Credit cards accepted
Baby bed available*
Wheelchair accessible rooms
Lockers**
* Subject to availability and confirmation by the hostel.
** Lockers: €2 per day.
Breakfast available Mon to Fri from 7:30 to 10:00 am, Sat/Sun from 7:30 to 11:00 am
Kitchen open from 12:00 to 20:00
Public transport
Just 10-minutes walk from the station
Travelling by train, it's only a 10-minute walk from Utrecht Central Station. From there, walk through Hoog Catharijne shopping centre and take the Centre/Vredenburg exit. Once outside, cross the street and walk through the Drieharingstraat. Straight ahead over the Jansbrug Bridge and via the Drakenburgstraat, you'll arrive at the Neude. Stayokay Utrecht Centrum can be found at the other side above the ABN AMRO bank.
By car
We do advise our visitors to come by public transport
There is paid parking within and outside Utrecht's city centre. To park within the city centre, we advise you to use one of the parking garages around shopping centre Hoog Catharijne. This can cost up to €30.00 per day.
Cheaper, however, are the Park & Ride locations, from which you can take the express tram or bus to the city centre. P+R Westraven is the best choice, with both bus 74 (towards Zeist) or 77 (towards Bilthoven) coming straight to the Neude. Both buses go past Utrecht Central Station. You can buy a 24 hour combi-ticket for parking + bus for €5 at the ticket machine.
Local hot spots
Aside from all the terraces, the Dom, Oudegracht, and shopping streets are also around the corner. Embark on a voyage of discovery during DOMunder, visit the Spoorwegmuseum or get lost in the Zeven Steegjes.
Good to know
You'll be given bed linen upon arrival to make your own bed. Towels are not included but can be rented at the hostel.
Children aged 2 and under stay for free.
Children aged 12 and under are only allowed in private rooms.
Guests under the age of 16 must be accompanied by an adult (18+).
Guide dogs are allowed in private rooms. Pets are not permitted.
Are you ready for your adventure?
Find your room and book on Stayokay.com for the best price, guaranteed.