About this hostel
Stayokay Terschelling occupies a striking spot at the top of a dune. Enjoy the wide view of the surrounding area 'het Wad', the dunes, and the West Terschelling harbour.
Read more about this hostel
In the hostel
Fully renovated in April 2019! After a day spent with the wind blowing through your hair, it's nice to come home to this island hostel. You'll find play equipment and a terrace that may well boast the greatest view of the entire island. You can enjoy a delicious freshly made meal in the evening.
The staff would be happy help you on your way in your adventures exploring the island. Did you know that we organise annual trash collecting campaigns that see 5,000kg worth of rubbish picked up off the beaches in a week? We also work together with the Wadden association and local suppliers.
In the area
Verdant forests, expansive moorlands, wide beaches, and cosy villages are the ideal ingredients for a blissful holiday. This is the ideal base of operations for those seeking to uncover the many treasures of Terschelling!
Show less
Stayokay Terschelling
Enjoy in full
https://www.stayokay.com/en/hostel/terschelling
Check-in 15:00 - 23:00
Check-out 10:00
't Land 2,
8881 GA
Terschelling
Route
terschelling@stayokay.com
What to expect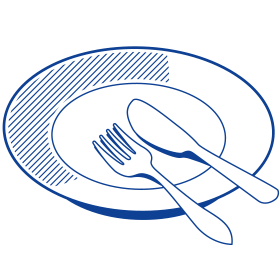 Restaurant & Bar

Bicycle Rental
Breakfast included

Free WiFi
Local hot spots
Spot seals during a seal tour or come listen to the wondrous ship wreck finds in the Wrakkenmuseum.