About this hostel
Stayokay Amsterdam Oost is situated in the characteristically lively Zeeburg district, just a 15-minute bike ride from the city centre.
Read more about this hostel
Your stay in Amsterdam
Enjoy the historic buildings and stunning museums. Take a boat tour of the canals, walk the city parks, and go shopping in the old city centre. Amsterdam has much to offer!
In the hostel
The hostel has been recently renovated and features spacious rooms, both shared and private, each with their own bathroom. Come grab a bite and have a drink in our new hotspot The 5th and meet other locals and tourists. Don' forget to tap your own drinking water from our water tap before you head out. Oh, and did you know that we separate our waste and have almost completely stopped using plastic packaging?
Show less
Stayokay Amsterdam Oost
Get to know the real Amsterdam
https://www.stayokay.com/en/hostel/amsterdam-oost
Check-in 14:00
Check-out 10:15
Timorplein 21,
1094 CC
Amsterdam
Route
amsterdamoost@stayokay.com
What to expect

On-site bar

Wheelchair accessible

Bicycle Rental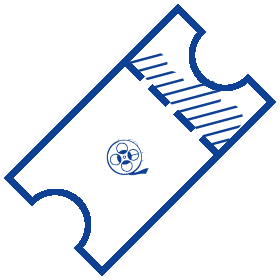 Ticket sales
Bar & restaurant
Free WiFi
Luggage storage
Laundromat
Lockers*
Wheelchair accessible
* Lockers in the rooms require your own lock.
Breakfast: from 07:00 - 10:00 am
Dinner: from 18:00 - 20:30 pm (subject to change)
When you travel by train, you can get off at Amsterdam Muiderpoort station. Take the stairs to the left and follow the Insulindeweg. Turn left into the Sumatrastraat. You can find Stayokay Amsterdam Oost at the end of this street.
From Amsterdam Central Station, it's also an option to take Bus 22. You can find this bus at the stop in the opposite of the Victoria Hotel. Ths bus takes you towards the Indische Buurt. Get off at the Javaplein stop and then walk to the Borneostraat. You will find Stayokay Oost after a few minutes on the right.
Another option is to take Tram 14 from central Amsterdam to the Zeeburgerdijk stop. When you get off, walk for a few minutes in the direction of the tram and on your left you will come across Stayokay.
By car
We do advise our visitors to come by public transport
When you travel by car, please keep in mind that there is no free parking between 9 am and 12 pm.
A cheaper place to park is the P+R Zeeburg. From there you can take bus 37 in the direction of Amstelstation. Get off at Muiderpoort station. From there, walk along the Insulindeweg and turn left at the Sumatrastraat. You will find Stayokay Amsterdam Oost at the end of this street. For up-to-date rate info and directions please see here.
Local hot spots
This up and coming district has many cosy pubs. How about brouwerij 't IJ? Also check out the Tropenmuseum if you would like to enjoy some art. And did you know that the famous Artis zoo is less than 10 minutes from the hostel?
Good to know
You'll be given bed linen upon arrival to make your own bed. Towels are not included but can be rented at the hostel.
Children aged 2 and under stay for free.
Children aged 12 and under are only allowed in private rooms.
Guests under the age of 18 must be accompanied by an adult (18+).
Guide dogs are allowed in private rooms. Pets are not permitted.
Are you ready for your adventure?
Find your room and book on Stayokay.com for the best price, guaranteed.