About this hostel
As a hostel, Stayokay Domburg is accommodated in a truly exceptional building: Château Westhove. This 13th-century castle, complete with turrets and a moat, is within walking distance from the beach.
Read more about this hostel
In the hostel
Stay the night in a castle. You can, at Stayokay Domburg. Book your shared or private room now and sleep in one of the two coach houses. Each room has its own shower and toilet. Breakfast is also included and you can rent a bike at the reception. You can explore the surroundings like a local this way! By the way, did you know that this hostel uses as much organic produce as possible, and that we have our own herb garden? Enjoyable and sustainable!
In the area
The hostel is situated within five minutes' walking distance of the beach: delightfully in between the forest and the dunes. The Terra Maris museum is just around the corner too. Many educational and sustainable activities are organised here!
Show less
Stayokay Domburg
A seaside stay fit for a prince
https://www.stayokay.com/en/hostel/domburg
Check-in 15:30
Check-out 11:00
Duinvlietweg 8,
4356 ND
Oostkapelle
Route
What to expect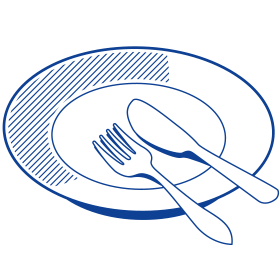 Restaurant & Bar

Bicycle Rental

Breakfast included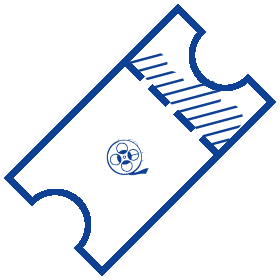 Ticket sales
Free WiFi
Luggage storage
Credit cards accepted
Laundromat
Baby beds*
Wheelchair accessible
* Subject to availability and confirmation with the hostel before arrival.
Breakfast: 08:00 - 10:00
Dinner: 18:00 - 20:00
Public transport
From Middelburg train station
Private transport
Between Oostkapelle and Domburg
From the A58 motorway take the Domburg exit. Follow the signs to Domburg. The hostel is located between Oostkapelle and Domburg on the right. From the parking lot one can walk to the hostel.
Please keep in mind that the hostel is located in a nature reserve. Instead, park your car at the parking lot near the roundabout of the provincial road N287 Oostkappelle/Domburg. From there, head into the path near the Stayokay flags, turn left, and walk 200 meters until you reach another crossroad. Turn left again. If it's dark, just follow the path of lights towards the hostel.
Parking
From 1st of April until 31st of October there is a parking fee between 8 am and 7 pm. Costs are €1.10 per hour or €6.50 per day. For the transport of your luggage we offer a trolley which one can use.
For reservations for a private room, Stayokay Domburg offers one parking ticket per room. This parking ticket is available from 3:30 pm on the day of arrival until 11:00 am on the day of departure and is issued to the reception upon check in. We advise you to buy a ticket yourself for the first 30 minutes upon arrival and before checking in at the car park.
Local hot spots
Domburg is the place to be if you yearn for the Zeeland sea. The perfect place to feel the breeze on your face, whether you desire action or relaxation! Bike or walk through nature reserve the Manteling, or for the truly hardcore: go skydiving above the province!
Good to know
You will be given bed linen upon arrival to make your own bed. Towels are not included but can be rented at the hostel.
Children aged till 2 years stay for free.
Children 12 and under are only allowed in private rooms.
Guests under the age of 16 must be accompanied by an adult (18+).
Guide dogs are allowed in private rooms. Pets are not permitted.
Our terrace is smoke-free.
Are you ready for your adventure?
Find your room and book on Stayokay.com for the best price, guaranteed.