About this hostel
An attractive hostel on the edge of the Hoge Veluwe National Park, just outside the city of Apeldoorn. The surroundings offer ample options for exciting outings.
Read more about this hostel
The charm of The Veluwe
Wake up in the middle of nature! Get up early to explore the protected nature reserve, including red deer and wild boar. Mountain bikers, climbers, riders, even sailors, can enjoy the Veluwe too.
In the hostel
Stayokay Apeldoorn has all the facilities you need within reach. Enjoy a drink in our bar or stop by our restaurant for a hearty breakfast, a delicious lunch or an extensive dinner. The hostel is located in the middle of the woods, but just a 10 minute bike ride and you're in the centre of the city. Did you know that this hostel has its own beehives, and that we produce our own honey? We also separate waste, work with local products, and we have our own herb garden in the summer season.
Top tip: stay in your own tiny house! The Wikkelhouse is made of sustainable cardboard and suitable for 4 people. This cottage can be found on our wooded grounds and has everything you need for a relaxing holiday.
Show less
Stayokay Apeldoorn
Lots of stuff to do on the Veluwe
https://www.stayokay.com/en/hostel/apeldoorn
Check-in 15:00
Check-out 10:00
Asselsestraat 330,
7312 TS
Apeldoorn
Route
What to expect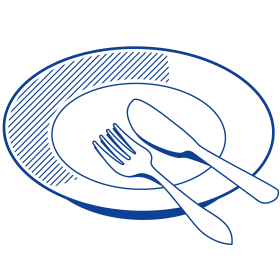 Restaurant & Bar

Bicycle Rental

Breakfast included

Free parking
Local hot spots
Apeldoorn is known for its boutique concept stores and varied restaurants. And more than just a day of shopping, art enthusiasts can go wild: from the second largest Van Gogh collection at the the Kröller-Müller Museum to Paleis het Loo. And of course you can't leave Apeldoorn without a day of watching monkeys in Apenheul!
Are you ready for your adventure?
Find your room and book on Stayokay.com for the best price, guaranteed.