About this hostel
Stayokay Amsterdam Vondelpark is one of the largest and most up-to-date hostels in Europe. It has a unique location in the middle of the famous Vondelpark, the green heart of the city, and a stone's throw from Leidseplein, the city's shopping streets, museums and vibrant nightlife.
Read more about this hostel
Staying in Amsterdam
Enjoy the historic buildings and the beautiful museums. Take a boat trip through the canals, walk through the city parks and shop in the old town. Amsterdam has everything to offer!
In the hostel
You'll find everything you need during your stay our Vondelpark hostel. In the new restaurant and var you can eat delicious food, have a drink and chill with other guests. Whether you book a private or shared room, every room has its own bathroom. Completely renovated from 2017-2018, the atmosphere in the hostel reflects the lively atmosphere in the rest of Amsterdam.
Keep it green: in this hostel we try to prevent as much food & plastic waste as possible. We also organise sustainability events and help with green projects in the neighborhood.
Show less
Stayokay Amsterdam Vondelpark
Amsterdam at your doorstep
https://www.stayokay.com/en/hostel/amsterdam-vondelpark
Check-in 15:00
Check-out 10:30
Zandpad 5,
1054 GA
Amsterdam
Route
What to expect

On-site bar

City centre

Bicycle Rental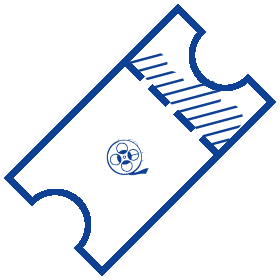 Ticket sales
Free WiFi
Luggage storage
Lockers
Wheelchair accessible
Credit cards accepted
Children's beds*
* Subject to availability and confirmation by the hostel.
Breakfast from 07:30 - 10:00
Dinner from 18:00 - 22:00 (buffet for groups until 21:00)
From Amsterdam Centraal Station you can take tram lines 2, 11 or 12 to Leidseplein; from here you will see the Hotel Marriott; walk to your left when facing the main entry and proceed towards the Vondelpark, we are located on Zandpad 5, next to the main entrance of the park. The walk takes about 3 minutes.
From Schiphol Airport, take the Connexxion Bus 397 to Leidseplein. The bus runs every 15 minutes and takes you to the hostel in around 35 minutes. You can buy a ticket from the driver for €6.50 (no cash).
From Sloterdijk Station take tram 19 to the Overtoom stop. The hostel is a 4-minute walk.
Public transport
We do advise our visitors to come by public transport
There are no parking spaces at the hostel itself. In a nearby parking garage, parking spaces are available for €68.00 per day.
Alternatively, you can also use the Park-and-Ride parking lots (P + R) at the Olympic Stadium or at Sloterijk train station (directions and prices can be found here).
Local hot spots
We're just a few minutes' walk from Leidseplein, Museumplein and the various famous shopping streets. The Vondelpark is the perfect place to have a picnic, work out or just relax. Rather explore the city? Then take the free Sandeman city tour and be guided along all the major sights.
Good to know
You'll be given bed linen upon arrival to make your own bed. Towels are not included but can be rented at the hostel.
Children aged 2 and under stay for free.
Children aged 12 and under are only allowed in private rooms.
Guests under the age of 18 must be accompanied by an adult (18+).
Guide dogs are allowed in private rooms. Pets are not permitted.
Are you ready for your adventure?
Find your room and book on Stayokay.com for the best price, guaranteed.