About this hostel
Water and nature, sports and the city, Stayokay Dordrecht has it all. With De Biesbosch as your backyard and the city within biking distance, a delightful holiday is assured.
Read more about this hostel
In the hostel
Stayokay Dordrecht (previously 'Jeugdherberg De Meerpaal') was fully renovated in 2018 and most certainly worth a visit. The bar and lounge are cosy meeting places and there's a large terrace with a scenic view of nature behind the hostel. The bedrooms have their own shower and toilet. And you can enjoy a delicious, varied breakfast buffet every morning. Did you know that we have our own beehives and that we produce our own delicious honey? We also choose packaging-free products. Enjoyable and sustainable!
Fun tip: Have you heard about our Wikkelhouses yet? These four-person houses are made out of recycled cardboard, located smack dab in the middle of nature!
Show less
Stayokay Dordrecht
Discover historic Dordrecht
https://www.stayokay.com/en/hostel/dordrecht
Check-in 15:00 - 22:00
Check-out 10:00
Baanhoekweg 25,
3313 LA
Dordrecht
Route
What to expect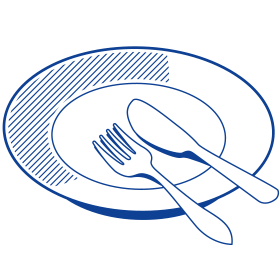 Restaurant & Bar

Bicycle Rental
Breakfast included

Laundry room
Local hot spots
National Park De Biesbosch: The ideal place to wake up and spend your day. Hire a canoe to explore nature via the water. Got your heart set on the city already? In that case, visit the Dordtse Dom or discover the history of Dordrecht.