Take a Holland City Trip. Just like our hostels, every city has its own charm.
Whether you're heading out with your partner, family or friends, go on a city trip and stay at one of our hostels!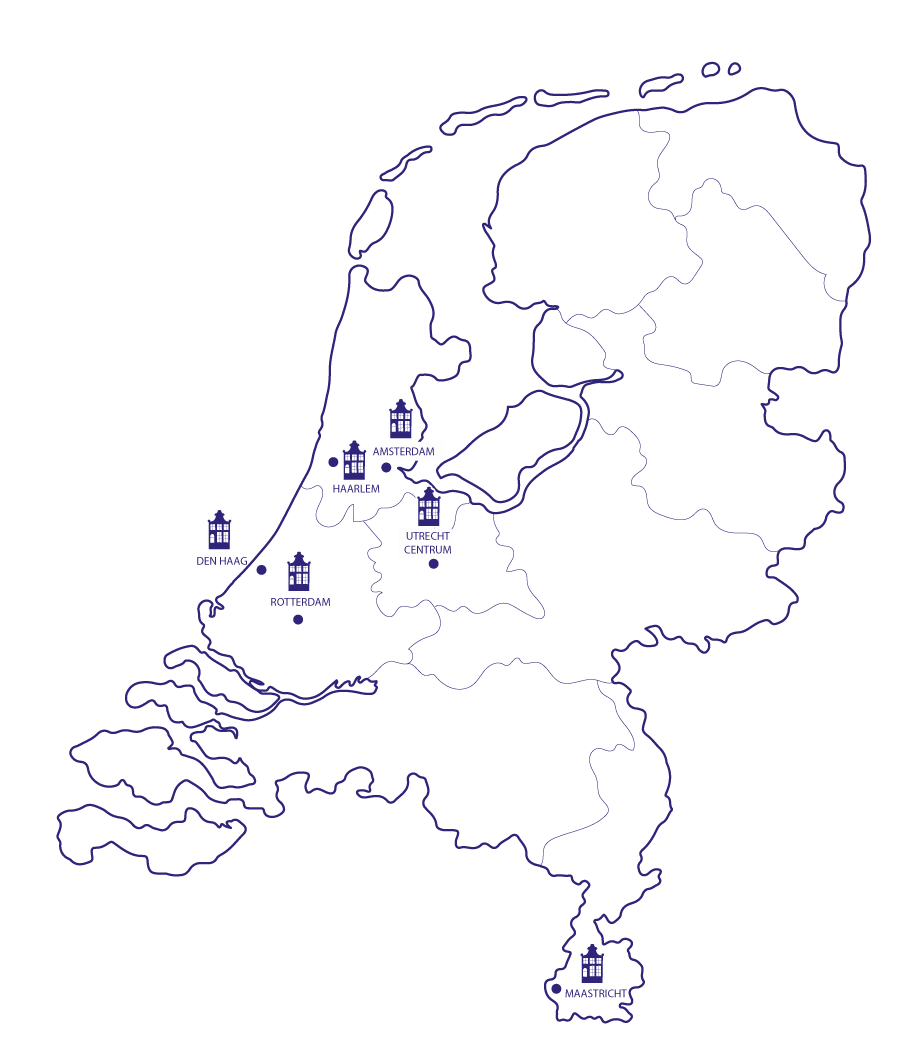 The cities in The Netherlands have so much to offer, and we're excited to have you stay over as you explore Dutch culture, backpack packed as you stroll through our streets, and enjoy local delicacies.
How about Holland!
Come to Holland for your next city break and discover Amsterdam, Rotterdam, Maastricht, Utrecht, The Hague or Haarlem. Where are you headed?
3 Amsterdam Hostels
Explore the city bursting with culture and activities.
Amsterdam is such a well-known city, we almost think it doesn't need an introduction!
Explore the canals, eat typically Dutch dishes, and visit Rembrandt's Nightwatch in the Rijks­museum. With three unique locations across Amsterdam, we'll make sure there is a spot that meets your wishes.
The Hague
A city trip and beach trip in one.
Imagine this... A city bursting with culture, countless museums, and palaces that will be a sight for sore eyes. The third-biggest city in Holland isn't just a great place to soak up some Dutch culture, it's also our seat of government. Our recently-renewed hostel is only a short walk away from Hollands Spoor station, perfect for exploring all the city highlights.
Den Haag is also home to one of the most popular beaches and piers of The Netherlands: Scheveningen. Make sure to visit the Ferris wheel if you go. End the day with a cool drink on our terrace on the canal. Our staff will make sure you enjoy your stay!
Rotterdam
Stay the night in Rotterdam's famous cube houses!
The cube houses are often called 'a nightmare to furnish'. Luckily, you can skip that step! Spend the night in one of the eye-catching cubes, and explore the city's lively and modern culture firsthand.
There's an endless list of things to do in The Netherlands' second city, its charm lies in the modern architecture and lively culture. Your hostel is only a four-minute walk away from the brightly-coloured Market Hall. Explore all the food the stalls have to offer, or walk a little bit further and visit one of the many museums that Rotterdam hosts.
And if you're up for it, rent a bicycle with us and see even more!
Maastricht
On the river Maas, a perfect base for your city trip!
With its medieval architecture, Gothic-style church, and plenty of beer-tasting opportunities, Maastricht has something that will surely pique your interest.
Stroll through the cobblestone streets and visit all the attractions. Think of the Insta-worthy Dominicanen bookstore, a bookstore built into an old church that should definitely be on your bucketlist, or climb the Saint John's-church's red tower to see the city from above.
For the beer-lovers among us, be sure to taste some authentic ales during your visit. After an eventful day, sit down at one of the many terraces around the city, or settle on our own terrace overlooking the river. We'll be there to make sure you have a good time.
Haarlem
The Northern city with Southern charm.
Want to be in easy reach of plenty of Dutch highlights like the Dutch wind­mills at De Zaanse Schans and the bulb fields? Stayokay Haarlem is unique for the visitors that want to explore further than a city. Visit our hostel, especially its charming brown café Shuffle. The bar even offers unique cocktails, why not try them out?
Rent a Stayokay-bike and cycle to the famous dunes of The Netherlands, or visit the beach. Or be surprised by the golden streets, and all they have to offer. There's enough to do, and plenty to see.
Utrecht
A modern hostel in the heart of The Netherlands.
There's nowhere as central in the Netherlands as Utrecht! Its charming streets with canals will guide you right to the Dom tower, the city's main attraction and the tallest church tower in The Netherlands. Our central hostel is a short walk away from anything you might want to see. It even lies on the Neude, a square with plenty of spots to enjoy a drink. We can give you a few foodie tips (including our own bar, The 5th, of course)!
When walking gets repetitive, rent a bike with us and cycle around Utrecht, or take one of the many canal tours, and see the city from a different perspective. We're certain you'll be just as charmed by Utrecht as we are. Our staff will be happy to give you plenty of local tips too.
Still not sure?
Check out our locations in nature or on the coast! Or take a look at all our room types and choose the room that suits you.
Off to nature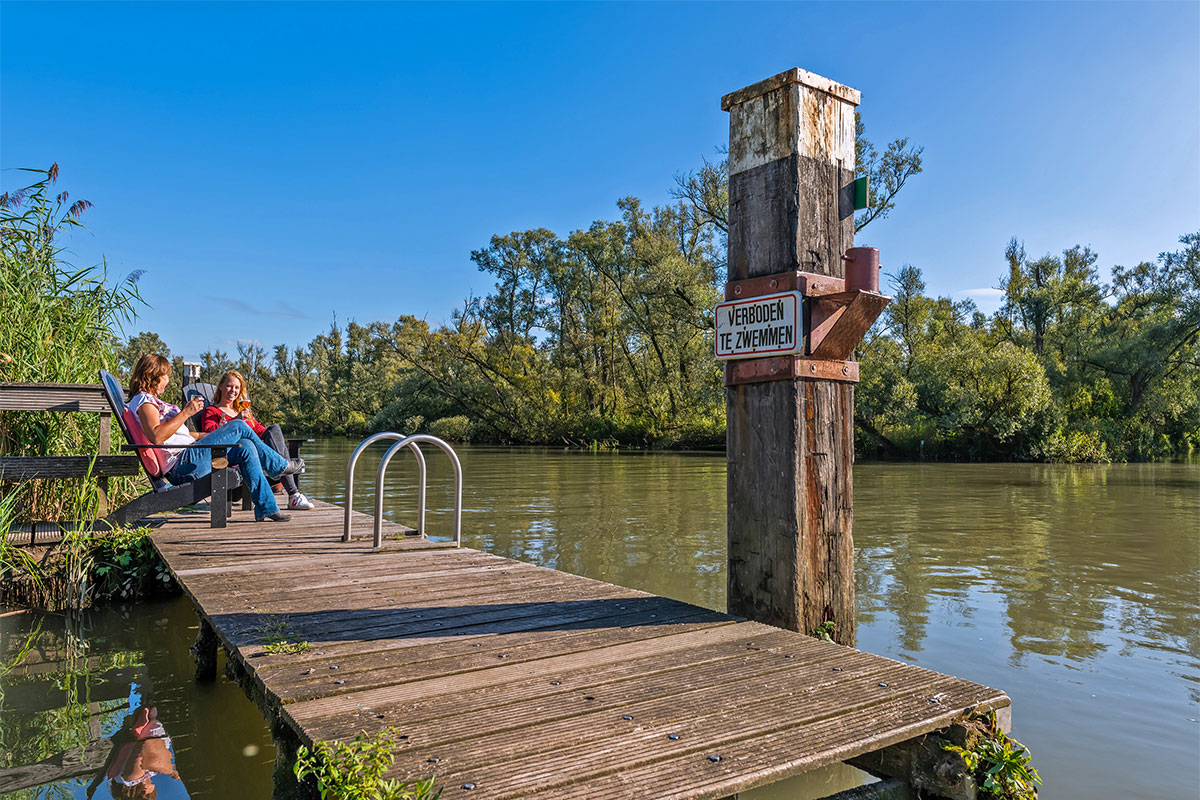 Wake up between the trees and enjoy the morning with your bare feet in the grass. Go green at one of our countryside hostels! A holiday break in a natural setting may be just what the doctor ordered.
On the coast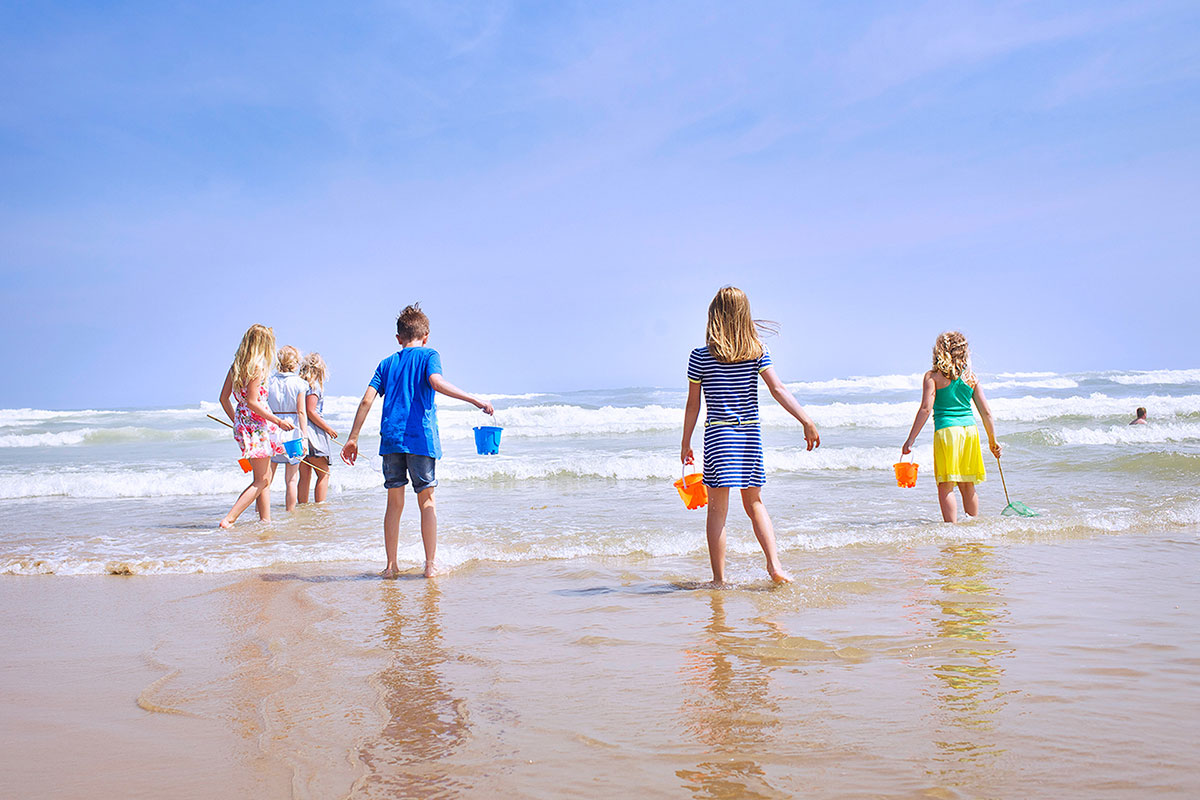 Whether you want to relax or be as active as a water rat: our hostels on the coast are the perfect spot for a refresh! We have beautiful locations in store for you, from Zeeland to the Wadden Islands.
Room Types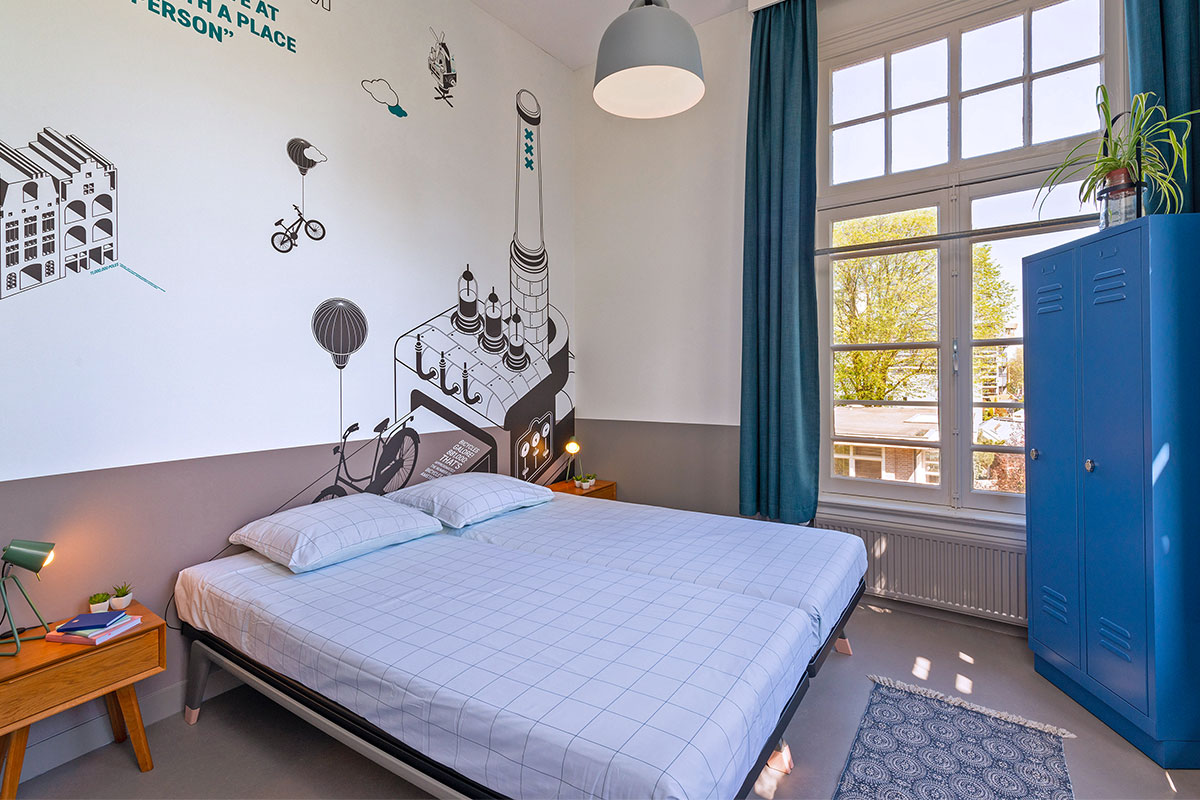 On your own or surrounded by new people? Basic or luxe? Top bunk or bottom bunk? With a stay at Stayokay we have something for everybody. Check out our room types to see which best fits your own style.