Enjoy vibrant Amsterdam! There is always lots to do in our capital city. You can go shopping in the Nine Little Streets, chill out and enjoy the sun at one of our city beaches or go on a canal cruise. Everything is possible!
Why Stayokay
Plan your day the way you want. Of course, you can spend the night at Stayokay. We have three unique Amsterdam hostels in beautiful locations.
Stay in a private room or shared dorm, your choice
En-suite bathrooms in Amsterdam Vondelpark & Amsterdam Oost
Hostelling International and YHA members save €2.50 per night​
Hungry? Each hostel has its own bar and restaurant
And our top tip? You can discover the city like a local: on a Stayokay bicycle!
Stayokay Amsterdam Vondelpark
In the middle of The Netherlands' most famous park!
You have to experience this hostel once! What is so special about it? You stay in the middle of the city and at the same time in the middle of nature! The public areas have recently been renovated. You can enjoy lunch, breakfast and dinner. Moreover, the front view is picture perfect. Don't you think?
Stayokay Amsterdam Oost
Typical Amsterdam!
​Do you want the real Amsterdam experience? Then you have to go to this location. The hostel is situated in the middle of the vibrant Indonesian Quarter. The bedrooms are brand new and the hostel has a bar and (buffet) restaurant. The building also contains a cinema and theatre, so there's absolutely no need to be bored! There is a tram stop right outside the building where you can hop on a tram that will take you to the city centre in 15 minutes.
Stayokay Amsterdam Stadsdoelen
In the heart of Amsterdam!
Those who want to stay in the centre of Amsterdam (and we mean right in the centre) should go to Stayokay Stadsdoelen! This historic house right on the canal ensures a real backpackers hostel experience. It's perfect for for meeting travellers from all over the world. Have a drink in our welcoming bar with a view of the canals.
(This hostel is closed until 1 April 2021.)
With your group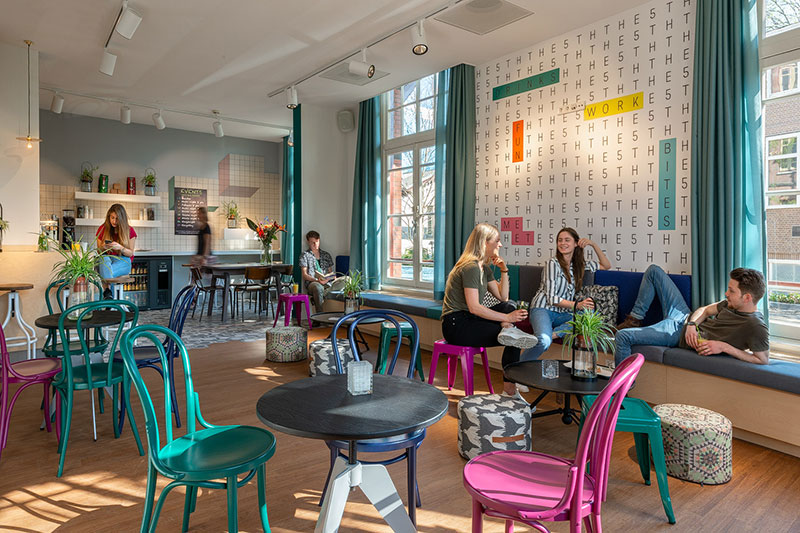 Visiting Amsterdam with your school, sport or friend group? We've got you covered. Visit one of the many museums, learn about Dutch history & architecture or go shopping!
Meetings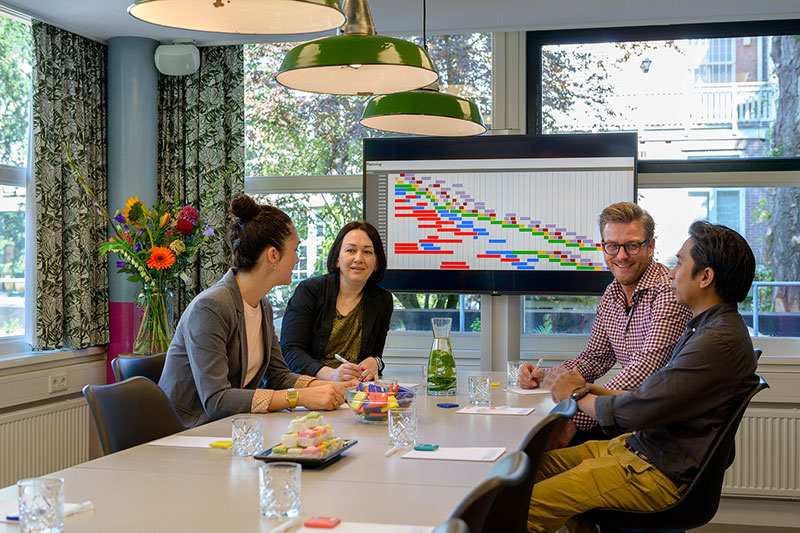 Have you always wanted a meeting at a unique place? We offer flexible meeting rooms, and when you have a meeting at Stayokay you're also donating to Stay4all.
Other cities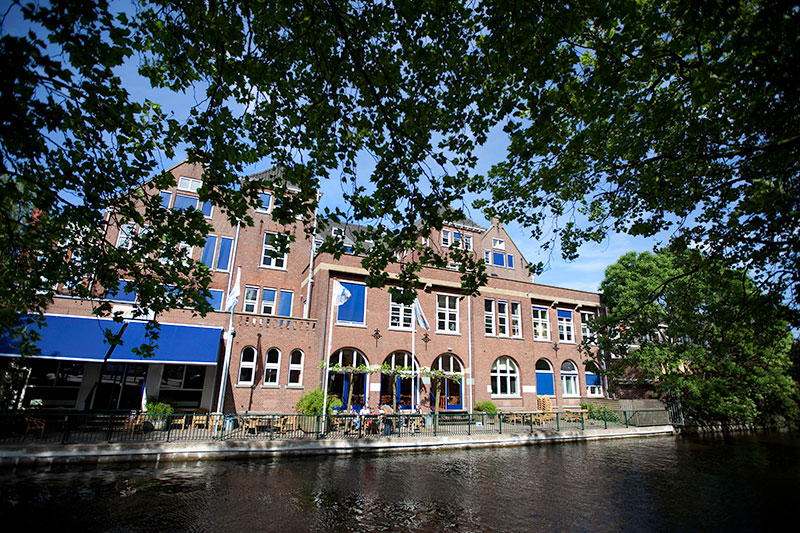 Discovering new cities is always a great idea. Throughout the Netherlands you'll find plenty of other great locations to plan a citytrip, for a weekend away or longer!