About this hostel
The hostel's central location on the island places it within walking distance from the lively centre of Den Burg.
Read more about this hostel
In the hostel
The modern hostel has been furnished with a new interior concept: natural materials and calm colours create a unique atmosphere and a sense of spaciousness. You can book a shared or private room. Each room has its own shower and toilet. Myriad different playing areas and sports fields are also present around the hostel.
By the way, did you know that even the smallest of guests are welcome here? Indeed, right next to our hostel is the Bee-okay: our very own bee hotel!
Show less
Stayokay Texel
Sand castles and lots more
https://www.stayokay.com/en/hostel/texel
Check-in 15:00
Check-out 10:30
Haffelderweg 29,
1791 AS
Texel
Route
What to expect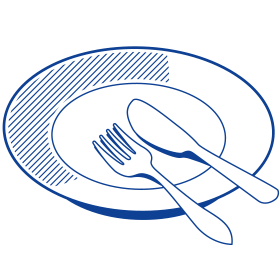 Restaurant & Bar

Bicycle Rental

Breakfast included

Free WiFi
Local hot spots
Without a doubt a holiday on this Wadden island will do you a great deal of good! Walk through the nature area De Slufter, get a close look at the seals at Ecomare and climb the island's 47-metre-high lighthouse.
Are you ready for your adventure?
Find your room and book on Stayokay.com for the best price, guaranteed.