Instead of having a holiday in just one location, you can now opt for a road trip adventure! Choose your favourite hostel locations and create your own road trip.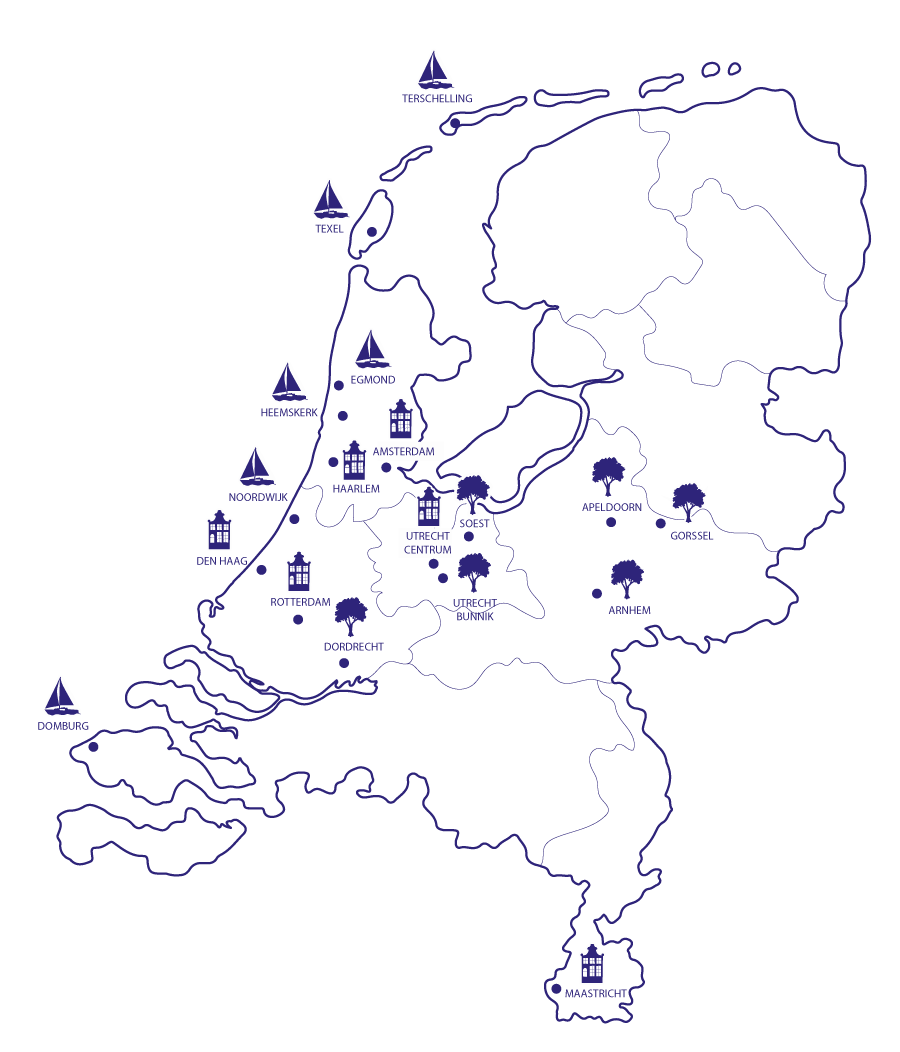 We understand: the choice is yours! That's why you'll find four road trip tips below: for you, from us. Go for a green adventure and stand eye to eye with the Dutch big five on the Veluwe. This will take you around Arnhem, Apeldoorn and Gorssel. Would you rather get a breath of fresh air on the beautiful Dutch beaches? Then choose a road trip along the Dutch coast, where you'll find the perfect combination of city and beach in The Hague, Noordwijk and Haarlem.
Hip city-tripping is done in Rotterdam, Utrecht or Maastricht. In these lively cities you'll find the perfect combination of culture, architecture, events and fine restaurants. Do you want to spend a very special night? Then take a road trip along our unique castles and a country manour and spend the night like a king or queen!
You choose where you want to sleep: in a private, family or comfort room or in a sustainable Wikkelhouse. Beach, green and city, we've got it all! Time to discover these special destinations. Are you going by bike, train or car?
Inspirations & do it yourself