Stay at the most unique locations. From castle to cube house and from the heart of the city to the middle of nowhere. Stay sustainable and modern, but not over the top or expensive. Let us surprise you and choose for adventure. Stay more than okay!
Stay

in unique places

Stay in the most unique places. Upside down in a cube house, get lost in a castle or build sandcastles by the sea. There is plenty to discover! From a Norwegian hunting lodge in the Achterhoek to a castle by the sea and from a beautiful mudflat to the heart of the city. Stayokay has affordable accommodation at 20 unique locations throughout the Netherlands.
Stay

another night

Stay in a private room, comfort room or with the whole family, anything goes! And have you seen our theme rooms yet? It's an adventure for young and old. So what are you waiting for? At Stayokay, we love a bit of comfort and your stay is more than okay.
Stay

like a royal

Stay like a royal in a 13th-century castle, in a sustainable Wikkelhouse in the middle of nature, or stay in one of our other (renovated) hostels. We go for sustainable and modern, but not over the top or expensive.
Stay

to make memories

Stay with the whole family in special places. In the middle of the countryside, in the heart of the city, or on the beach. Plenty to discover! Stay by the sea with the whole family or stay in the middle of unspoilt nature. Watching beavers in the Biesbosch or feeling the fresh air on the Frisian islands. Even a short break feels like a big adventure for the little ones.
Stay

with your besties

Stay curious about new places, there is still so much to discover! A cosy city trip together, a solo recharge in nature or visiting your favourite party. At stayokay, you stay sustainable but not expensive. In a dorm or private room, who do you bring along? Solo, with your sweetheart or bestie, but always with a touch of Stayokay magic.
Adventure, like a local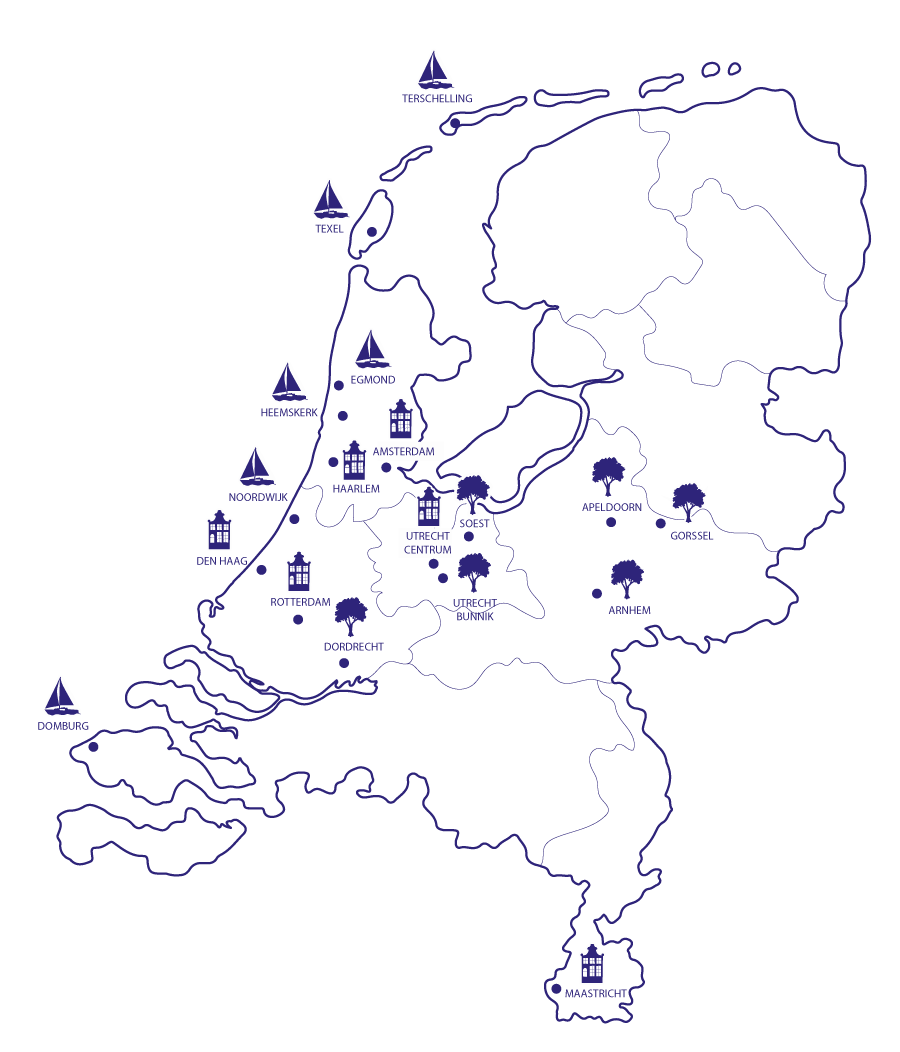 Our staff know the area like the back of their hand. And local tips are the best! We've been collecting our favourite tips near to our hostels for years now. Stay curious and be surprised!
Social & sustainable, comfortable & affordable
At Stayokay, you can spend the nigh in the most special places. From a castle to a cube house and from the heart of the city to the North Sea. From your (private) room, adventure is at your doorstep.
We don't like fuss, but provide a comfortable base with everything you need. We're aware of the people and world around us, which is why we work hard every day to ensure a social and sustainable stay.